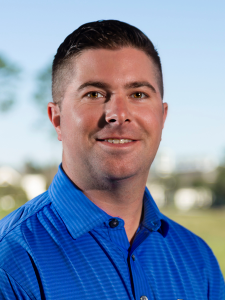 Dave Myers joined the PGA TOUR Golf Academy in 2011. He has been focused on working primarily with the junior golfers. Dave created and is responsible for heading the Bolles School Advantage Golf Program as well as being the lead instructor for the PGA TOUR Golf Academy After School Junior Program.
Before arriving at the PGA TOUR Golf Academy, Dave was the head golf instructor at the University of Central Florida, where he taught beginning, intermediate and advance golf classes to University students as part of a two credit curriculum.
In May of 2008, Dave attended the Golf Academy of the South and was awarded the Conrad Reihling Award for the graduating student who shows the hardest work ethic.
To book your instruction experience with Dave Myers, click one the below link or call 904-940-3600